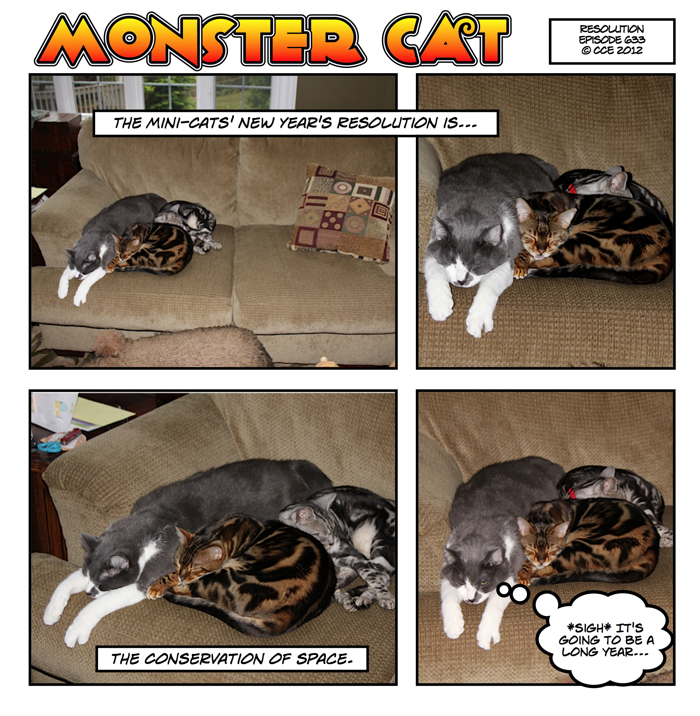 I just found out that today is "Ditch New Year's Resolutions Day" I had no idea there was an actual date for this. I think this is a bad, bad idea, but you should still look at
this site
. Mainly because cats are cute.
I hope that you are all still going strong on your resolutions. In fact, I hope you're doing so well that you decided to double-down on your resolution. Were you hoping to lose a pound a week? If you've been hitting that, why not try to go for two pounds a week? I was trying to get in two hours of cardio/fitness a week, but did over five hours last week. I am not going to aim for ten hours, but am going to try for three hours every week instead of two.
If you're not going strong on your resolutions, you get a fresh start on the 23rd with
Chinese New Year
. You can ignore the last three weeks that didn't live up to your hopes from 2011 and get a fresh start on your resolutions. It is a new year, even if it's a different calendar.