Israel just
passed a law
that requires
models to produce a medical report, dating back no more than three months, at every shoot that will be used on the Israeli market, stating that they are not maln
ourished by World Health Organization standards.
WHO says a body-mass index below 18.5 is indicative of malnutrition. The law also requires ads
to have a clearly written notice disclosing if the model used in it was digitally altered to make her, or him, look thinner.
The law will not apply to foreign publications sold in Israel.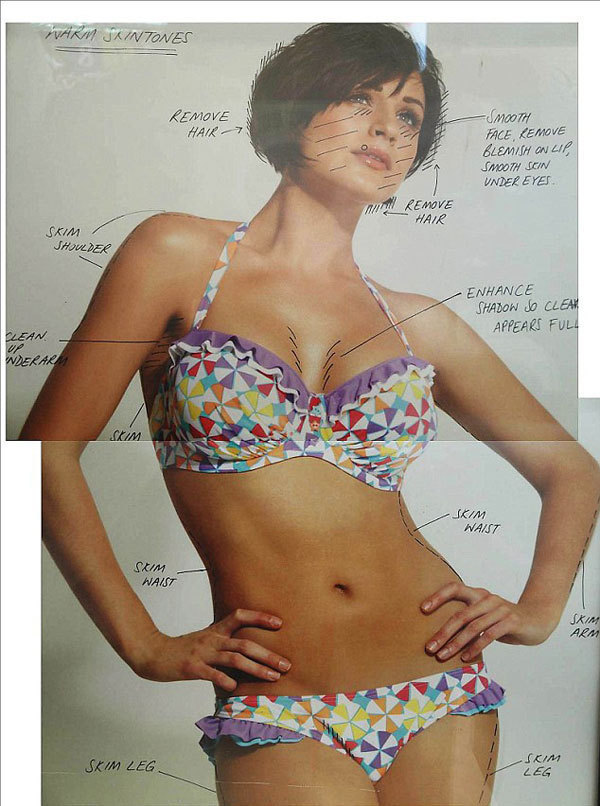 I both love and hate this law. I love the requirement for air-brushing disclosure. I think that creates a look that is not possible for a human being to achieve in the real world. No matter how much you eat rig
ht or work out, you can't look airbrushed in your daily life. I wish the US had a similar law and that it applied to all photos in publication. Clearly an exemption for red-eye, color and other similar corrections. I want photo-shop notifications when it alters the essence of the photo.

On the other hand, I don't like limiting skinny models. Just like women should strive to be healthy, but we don't banish overweight people, I don't want to see underweight people banished either. Instead of asking models for BMI results, which could be done at the photo-shoot with a scale and tape measure anyway, let's ask for a real health indicator. Let's require regular tests of vitamin deficiency. The legislator who pushed this bill said only 5% of people naturally have a BMI in the underweight category. I think it's possible that those are the people sought out to be models.

I do wish that ads and magazines would show a more diverse range of women. Perhaps a requirement that the collective BMI of an advertising campaign be 22, or middle of healthy. That would require some models to be heavier, if you're going to have lighter models. I don't know if I want that legislated, though. I would rather the change come about organically. Contact designers and tell them you won't buy from them if they keep airbrushing their models to look unreal. Stop buying magazines that create impossible ideals. I think that would have more power than a law measuring BMI.